Online Learning Experience
The Attention You Deserve, Fully Online
Adelphi is dedicated to providing students with the attention they need to be successful learners, regardless of how they choose to earn their degrees. All the resources you need to succeed in an online program will be at your fingertips, and you'll have the opportunity to learn in rich online communities with supportive and knowledgeable professors.
Whether you're interested in online summer courses or taking winter classes between semesters, you'll gain the knowledge to pursue your career interests with confidence.
The Support You Need to Succeed
At Adelphi, you'll have access to a team of dedicated faculty and staff who are here to make sure you are supported every step of the way, from application through graduation.
Personalized Attention
Each student is viewed as an individual with their own unique story, goals and motivators for success.
Academic Advisors
From day one of entering an online program, our students are provided an advisor who acts as their advocate throughout their course of study. Advisors also help alumni navigate employment opportunities and go above and beyond to ensure students receive the help they need to achieve their goals.
Robust Learning and Writing Centers
Students have access to Adelphi's Learning and Writing Centers for tutoring and training in vital academic skills such as note-taking, test-taking, critical reading and time management.
A Wide Range of Support Services
Other support services from Adelphi include the Center for Career and Personal Development, the Student Counseling Center, Academic Services and Retention, University libraries, the Student Access Office, the Innovation Center, Diversity, Equity and Inclusion and IT Support.
Your Support Team
A Community Dedicated to Your Career Success
Earning a degree shouldn't be stressful. That's why at Adelphi, we have a wide range of services to ensure the success of our students. Whatever you need, we're here to help.
All of our online students have access to tutoring and training in important academic skills through our Learning and Writing Centers. We also proudly offer assistance from our award-winning Center for Career and Professional Development, staffed by a team dedicated to helping students develop the career skills that lead to success. The Center also provides students and alumni with job search assistance through Handshake job and internship listings, recruitment programs and job fairs.
The Center has been nationally recognized for its innovative Prep for Success program as a model example of university programs. Prep for Success provides basic job-search skills and valuable work experience to meet the challenge of delivering highly prepared and qualified candidates for the workforce.
Business students also receive internship and job placement services through the award-winning Willumstad School of Business.
We care about our services because we want our students to succeed, and we're proud of the outcomes they've achieved.
93% of our 2020 baccalaureate graduates say that Adelphi University increased their intellectual curiosity, ability and potential1
The average annual salary of our 2020 baccalaureate graduates is $70,750 — that's 28% higher than the national average2
94% of our 2020 master's graduates say that Adelphi University increased their understanding of the roles and responsibilities of professionals in their field3
The average annual salary of our 2020 master's graduates is $64,8714
Request More Information
We're happy to answer any questions you have about our programs. Complete the following form, and a member of our enrollment team will be in touch as soon as possible.
All fields required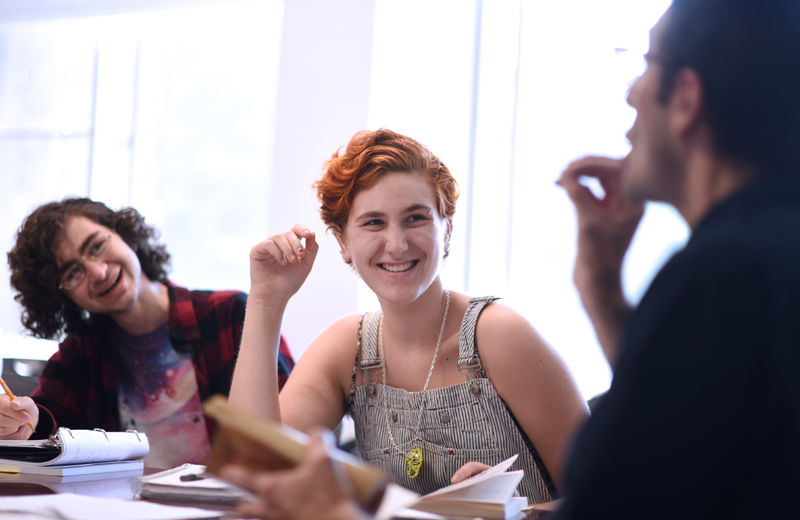 Why Choose Online Learning at Adelphi University?
Our mission is to transform the lives of our students, and we do this by taking a personalized approach to learning. When you enroll at Adelphi, your education will be tailored to your interests and needs.
We have a team of dedicated advisors who are skilled at working with online students to meet their unique needs. Our advisors assist students from enrollment through graduation, helping them navigate registration, financial aid and more. And once you're in your program, they'll help you navigate balancing school, work and life commitments by providing specific plans for degree completion.
Adelphi courses are taught by world-class faculty who are dedicated to the success of their students. With small class sizes and a student-to-faculty ratio of 11:1, you'll always have the attention you deserve.
How to Succeed as an Online Learner
As an online student at Adelphi, you'll have access to a wide range of helpful resources. From tech support to career services, you'll always have somewhere to go for help.
Learning online doesn't mean you aren't part of a community. Our class sizes are small, and there are plenty of opportunities for you to get to know your classmates. Whether you want to form study groups or check in with questions, other students can be a valuable resource.
Like learning on campus, learning online takes hard work and effort. Remembering to stay motivated is key to success. You'll get out of our programs what you put in, and keeping yourself accountable will help you on your educational journey.
Time management is vital to gaining knowledge. Knowing how to dedicate the proper amount of time to the coursework for your individual classes while maintaining a healthy work/life balance will make studying more comfortable and productive.
It's important to make sure you've taken all the steps to prepare for your classes. Having the necessary books and materials will ensure you can start your coursework on time when classes start.
If possible, designating a specific space for classes and study can be very helpful when learning from home. It can be easy to get overwhelmed when you live where you study, so making sure there's a spot you can come back to and step away from will help you stay focused.
Find a Program
Check out our full list of available programs to find the program that's right for you.
Explore Our Programs
Technology Requirements and Online Support
Professional Learning Resources Available
You'll have access to our expert tech support team who will make sure you have access to what you need to learn — day or night. Find out more about your resources and tech requirements.
Explore Resources
Frequently Asked Questions
Yes! Adelphi University is regionally accredited by the Middle States Commission on Higher Education and holds necessary programmatic accreditations as well. You'll be held to the same high standards as our students on campus.
The average class size at Adelphi University is 21 students for undergrad classes and 13 students for graduate classes.
Students and their instructors can interact through discussion posts, and instructors keep office hours to chat via phone or video conference. Many students also find it easy to communicate with instructors over email. Professors at Adelphi are proud to build strong working relationships with students.
You can find out more on the online student experience page.
Yes, absolutely. Online programs at Adelphi University are designed for busy working adults. The asynchronous format lends itself well to the flexibility you need to succeed in the program you select.
Yes. You'll have access throughout the program to a technical support department 24/7. More information can be found on our Technical Support page.
Sources
Based on Adelphi University Career Outcomes Survey: Class of 2020
Based on Adelphi University Career Outcomes Survey & NACE First Destination Survey: Class of 2020
Based on Adelphi University Career Outcomes Survey: Class of 2020
Based on Adelphi University Career Outcomes Survey: Class of 2020