Online Accelerated Master of Business Administration Program
Take Your Next Step in Business
Learn More Today
Complete the form to learn more about Adelphi's programs. An enrollment counselor will reach out to you to discuss coursework, financial aid and more.
Duration

17 Months

Cost per Credit

$1505

Credit Hours

42
Program Benefits
Personalized learning experience
Small classes
Practical coursework
Robust career services
The Advanced Skills You Need
With rigorous courses in business and small class sizes, Adelphi University's online Accelerated Master of Business Administration program prepares students to take the next step in their careers. In fact, 94% of our graduate students say that Adelphi University increased their understanding of the roles and responsibilities of professionals in their field.
With its focus on advanced business principles, this program is designed help students move up to greater roles and higher salaries. Through academic advising and career services, our students always have access to the resources they need to be successful learners and stand out from the competition.
Learn Key Business Skills
Gain the advanced business knowledge and skills you'll need to succeed in your career. Our online MBA's 12 major courses build on the foundational principles of business, adding context and value that you can apply immediately.
These courses are taught in a small class sizes that encourage communication and networking with teachers and classmates. Topics covered include management styles and team building, negotiation for the business professional, statistical methods and more. Prepare for the career advancement you want in as few as 17 months of study.
MBA Courses
First Term
The theory and practice of leadership is studies. The major theories to study include: trait theory, behavioral theory, contingency theory, and transformational leadership. Several intertwined topics include: power, motivation, and management style. Practical aspects of leadership to be covered are: stress, dealing with corporate culture, gender and race issues, etc.
Effective management requires an open mind and continual effort to develop an understanding of major evolving theories. This course is designed to provide a deeper understanding of the behavioral dimensions of management. Emphasis will be placed upon developing a pragmatic grasp of the concepts, principles, and practices of participative management.
Second Term
An introduction to the accounting information needs of management. Emphasizes the usefulness of accounting information in evaluating alternative courses of action and controlling operations. Examines the alignment of accounting measures with firm goals. Specific techniques discussed. Include operational and capital budgeting, activity-based costing, cost-volume-profit analysis, and standard costing.
The course provides an in-depth understanding of negotiation theory, processes and practices.  Students are given the opportunity to develop their abilities to analyze different negotiation situations and prepare appropriate negotiation tactics and strategies.  Students apply these skills in numerous experiential exercises based on a variety of business settings.
Third Term
This course explores the technical and informational sides of technology, and how it is used to improve efficiency and increase value. The ethics of technology usage will be explored and cross cultural implications will be examined. This course also examines the consequences of change through case studies.
Organizations confront a myriad of problems characterized by uncertainty in the environment. The decision making process requires models, analysis, and solutions that account for this uncertainty, and statistics provides a methodology that assists in the resolution of those issues. Topics include probability, sampling distributions, parameter estimation, hypothesis testing, regression/correlation.
Fourth Term
An introductory graduate core course in corporate finance covering the following topics: an overview of financial decision making, time value of money, risk and return, bond valuation, stock valuation, cost of capital, and capital budgeting.
Examines the management of human resources in a multinational context. Emphasizes the strategic role of human resource management and focuses on changing traditional human resources practices to meet the needs of a global organization. The course explores how 'best in class' human resources practices can improve an organization's bottom line.
Fifth Term
This course deals with strategies and decisions as they relate to managing the marketing process. Topics include opportunity analysis, segmentation and positioning strategies, marketing strategies and the marketing mix – within the context of social, economic, competitive, and legal environments. Information management is utilized to develop marketing strategies and tactics.
This course focuses on the synthesis of strategy and operations in order to improve processes that provide competitive advantage. Methodologies that are examined include Strategy, Total Quality Management, Decision Making, Statistical Process Control, Forecasting, Production Analysis and Facility Design.
Sixth Term
Examine the shareholder value creation process by evaluating competing concepts of equity valuation. Alternative approaches to valuation include dividend discount models, free cash flow valuation, capitalized EPS. Other alternative approaches to valuation may be considered, including valuation based on comparables and asset-based valuation.
Explores the theory, self-evaluation, decision-making process, risk, and rewards of entrepreneurship. Students use readings, case analysis, discussion, and business plan preparation to apply skills and knowledge to practical situations. Students learn to identify and describe strategy, present prospects, and formulate plans. Success stories will be presented by guest experts.
Seventh Term
Study security analysis and valuation, focusing on equity securities and fixed income securities; principles of risk measurement, concepts of valuation, efficient markets, fundamental and technical analysis, and introduction to derivative securities.
The course synthesizes and integrates the concepts and techniques developed in prior courses to construct a rational basis for developing business objectives and strategic plans. Case analysis and business simulation are used to develop understanding of the concept of strategic management. Cases are selected from a cross section of industries.
Adelphi MBA Admissions Details
Apply now to earn your online Accelerated Master of Business Administration degree from Adelphi University. Here's what you'll need to get started:
| | |
| --- | --- |
| Degree | Four years of managerial work experience and an undergraduate degree |
| Transcripts | Official transcripts from all prior institutions |
| Other Requirements | Other requirements include a résumé with a minimum of four years of managerial experience, letter of recommendation, personal essay and a $50 application fee |
| Online Application Form | Apply Now |
International Students
Adelphi University welcomes international students. Here's what you'll need to get started:
| | |
| --- | --- |
| Degree | Undergraduate degree from an accredited university |
| Transcripts | Official transcripts from all prior institutions in both English and the original language |
| Other Requirements | Other requirements include a résumé with a minimum of four years of managerial experience, letter of recommendation, English proficiency exam (TOEFL, IELTS, or DET) scores, personal essay and a $50 application fee |
| Online Application Form | Apply Now |
You can learn more on our international student page.
Transfer Credits
The Accelerated MBA program allows for up to 6 credit hours (2 courses). All transfer credits must be approved no later than the first semester of admission in the program. All transfer credits must be complete with a grade of a B or higher and comparable to courses offered by the Willumstad School of Business.
When to Apply
Apply now to earn your Accelerated Master of Business Administration degree from Adelphi University. With two start dates per year, there's always a convenient time to take the next step.
An Affordable Online MBA
The online Accelerated Master of Business Administration program offers a cost-effective way to expand your knowledge of business and advance your career. We have a team that's dedicated to answering your financial questions, and they'll be there to assist you with financial aid, scholarship opportunities, loans and military benefits.
| | |
| --- | --- |
| Cost per term | $8,800 |
| Total number of credit hours | 42 |
| Total estimated cost, minus fees | $63,210 |
| Additional fees, if applicable | $50 application fee |
Military Students
An application fee waiver is available to all military personnel and veterans.
Financial Aid Opportunities
When you apply to Adelphi University, we suggest you fill out the FAFSA® as soon as possible. Adelphi's FAFSA® number is 002666.
In addition to FAFSA® and any financial aid Adelphi University can offer, we encourage you to search for tuition assistance from your employer, grants or scholarships. You can also speak with an Adelphi enrollment counselor at any time to explore your options by calling 855.476.7985. Find out more about financial aid.
"Adelphi's unique schedule format in the Accelerated MBA program has provided me the opportunity to pursue my MBA as a working executive, enabling me to balance professional and personal obligations relatively well. The program presents opportunities for me to strengthen my leadership and management skills, learn from accomplished peers and have the ability to learn from real-world experienced professors."

– Ayana Culley '11, Current Master of Business Administration major, also completed her BS in Nursing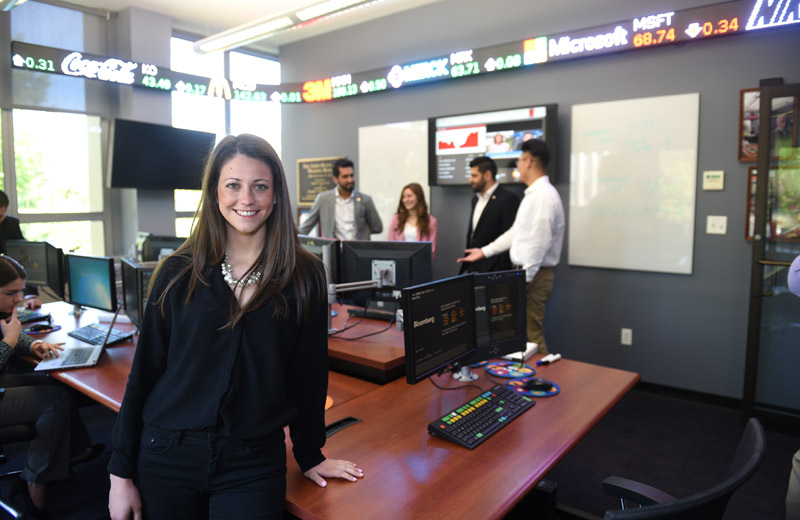 Expand Your Value as a Business Professional with an Online MBA
An MBA is one of the most versatile degree options available, and our Accelerated MBA program is designed to help you earn that degree as quickly and conveniently as possible. Upon graduation, you'll be prepared to further your career in business management, marketing, consulting, finance, insurance and more.
Employment in business and financial operations is projected to grow 8% from 2020 to 20301
The median annual wage for management occupations was $109,760 in May 20202
Robust Career Services
As an online student, you will have access to comprehensive support through our Center for Career and Professional Development. Our team of career educators can prepare you for professional success through services like Handshake, recruitment programs and job fairs.
A World of Business Possibilities
Marketing Manager $141,49063 per year
Administrative Manager $98,8904 per year
Architectural Manager $149,5305 per year
Construction Manager $97,1806 per year
Program Outcomes and Skills Acquired
In this program, you'll gain essential business knowledge that will help you succeed in the field. The program will show you business principles from many practical angles, so you'll be prepared for whatever challenges come your way in your career.
What You'll Learn
Gain a balanced, diverse and global perspective on business on a shorter timeline while maintaining your current position.
Enrich your professional and learning experience. The Accelerated MBA provides every student with the knowledge to compete in a global marketplace, as well as to manage and grow a global enterprise.
Skills You'll Gain
Leadership
Team building
Negotiation
Communication
Business Analytics
Strategic Management
Entrepreneurship
Faculty Spotlight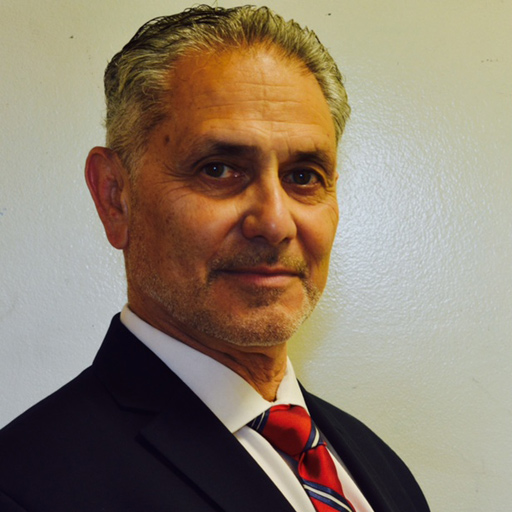 Professor Frank Gallucci, Adjunct Faculty, Decision Sciences and Marketing
In 1992, Frank Gallucci founded Whitestone Associates, a boutique investment banking firm that facilitates transactions in niche markets. He has over 30 years of global business experience in the areas of strategic planning, international business development, acquisitions, and divestitures.
Gallucci's educational background includes MBA and MS, Hofstra University, and BS, State University of New York. Frank is an adjunct professor at Adelphi University's Graduate School of Business and Stevens Institute of Technology. Frank also sits on the Business School advisory boards of Adelphi University and Stevens Institute of Technology.
Get Support from Experienced Faculty
Our faculty members are expert practitioners in their fields and are dedicated to supporting our students and helping them grow as learners. They take pride in working with students, which is made possible by our small class sizes. Through the course of your study at Adelphi, they'll be here to give you guidance and help you with your questions so you'll always feel supported.
Online Study at Adelphi University
By enrolling in Adelphi University's online programs, you're gaining access to a team of supportive faculty and top-notch student services. Online study at Adelphi includes:
Explore the Online Experience
Answers to Common Questions
Explore our FAQs to learn more about the MBA program. Reach out to us for more information if your question is not included here.
The online Accelerated MBA is a full time program, requiring 12 credits each semester with the exception of the final semester which requires 6 credits.
To learn more about the Accelerated MBA program scholarships, reach out to an enrollment counselor at 855.476.7985.
The online Accelerated MBA program is accredited by the Association to Advance Collegiate Schools of Business (AACSB).
No, we do not require an entrance exam for admission to the program.
Those who hold an Accelerated MBA often pursue careers in business administration, management, banking, accounting and more. Learn about your career options by visiting our program overview page.
Visit our FAQ page